Why Should You Buy a Used Chevy Equinox SUV?
If you're looking for a reliable compact SUV that won't break the bank, a used Chevrolet Equinox is a great choice. It's one of the more popular used cars for sale in lots around the country, and with its affordability, good fuel economy, engine choices, and more, it's easy to see why. Let's take a closer look at what makes a pre-owned Chevy Equinox a good choice, wherever you drive.
Used SUVs are More Affordable
It's almost a cliché that new cars, including new SUVs, lose 15% of their value as soon as you drive them off the lot. That depreciation continues for up to three years after buying a new car, too, leaving you with a car that'll fetch only 70% of what you paid for it when you're looking to trade it in.
However, if you buy a used SUV, you're basically letting someone else eat that loss in value for you. When you buy a used Equinox, you're doing your future self a favor, and not only in resale value. Used cars typically cost less to insure, and state licensing fees tend to be cheaper in used SUVs versus new ones.
Plus, with the build quality of an SUV like the Chevy Equinox, you'll be able to drive it for longer, extracting more value out of the vehicle for less money. It's a simple economic calculation that can save you thousands of dollars over the lifetime of your car.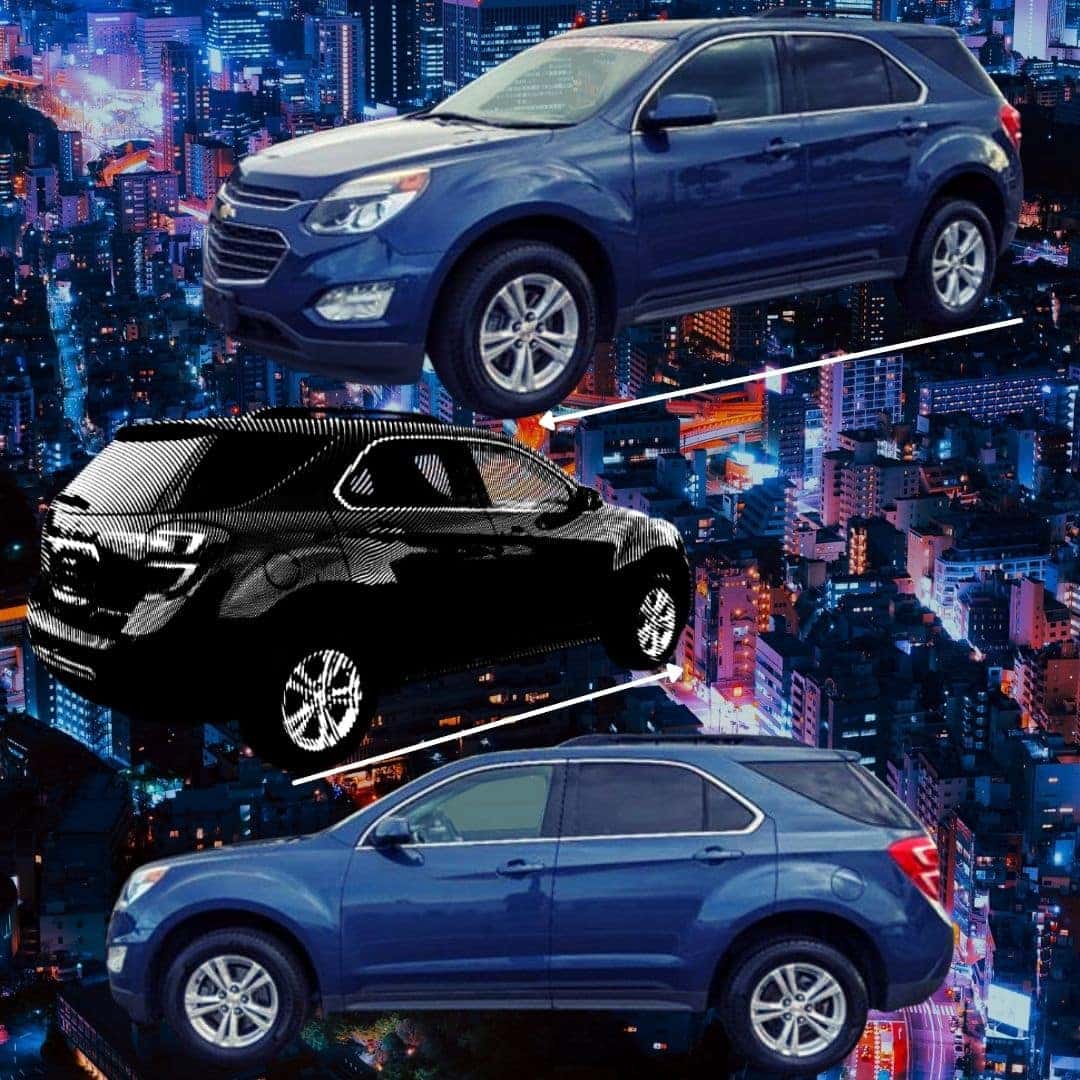 Chevy Equinox Fuel Economy
Vehicle fuel economy is getting better all the time, but the Chevy Equinox has always boasted good mileage. Depending on the year and trim you choose, your Equinox can get anywhere from 22-28 mpg city to 28-39 mpg on the highway, which is better even than many brand-new sedans, or even in line with some compact cars.
With the Chevy Equinox, you can experience the peace of mind that comes from the size of an SUV, as well as its head-turning style, while enjoying the fuel economy of a much smaller vehicle. And with the price of gas more volatile than ever, it's just another way Chevy is dedicated to making your time on the road as easy and enjoyable as possible.
A Variety of Great Engines to Choose From
In recent Equinox models (since 2018), you get three excellent engine choices. You can choose between a robust 1.5L 4-cylinder with as much as 170hp, a 2.0L turbocharged engine with up to 252 hp, and a 1.6L diesel engine packing up to 137 hp. Older models, such as the 2014 Equinox and a few others, feature a V6 engine with up to 301 horsepower, so if you really want an Equinox with go-power, look for one of these.
More Choices Buying Used SUVs
Speaking of choice, you simply get more when you shop for a used vehicle. Think about it – if you limit yourself to the current model year, you have maybe four or five vehicles to choose from by each manufacturer. But if you widen your search to include used models, you have each model year's new cars, with all their various benefits, to consider, meaning you have a wider pool in which to find your perfect vehicle.
When you're ready to find your next Chevrolet SUV, car, or truck, come see the wide selection of used and new Chevys we have at Jim Browne Tampa Chevy! We're happy to serve the Tampa, Clearwater, Brandon, and Lakeland areas with quality new and used Chevrolet cars, trucks, and SUVs.
Our friendly salespeople are happy to help you find your next vehicle, and after you've found it, our finance gurus will make sure you get the best deal. Even after you drive home, you're always welcome to bring your Chevy by for maintenance and repairs at our service center, where you'll know it'll be taken care of by our certified technicians. Give us a call, come visit us, compare models online like the Chevy Traverse vs. Tahoe, or schedule a test drive online today!